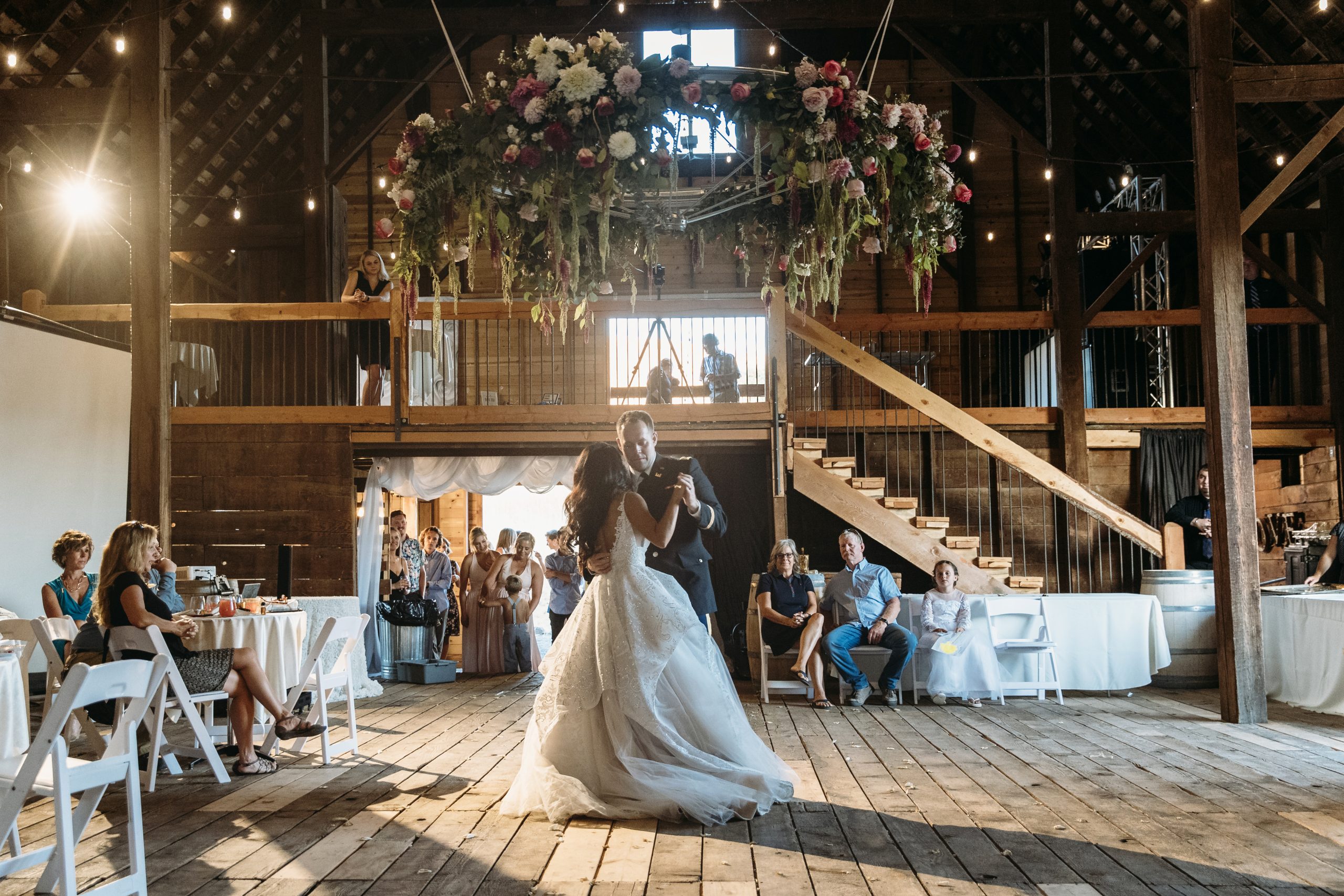 Wedding of Blaine & Poppy at Red Star Barn in Walla Walla, WA
COVID had a huge effect on the wedding industry. Most of our couples tried to wait out the lockdowns, but ultimately ended up down at the courthouse getting married "for real" while putting their big celebration plans on hold. Not Blaine & Poppy, though. This beautiful couple followed the guidelines carefully, and held their first "real" wedding at a private family residence surrounded by just a few friends and family. Then, as soon as the guidelines allowed, they threw the big party they'd always dreamed of, and invited the rest of their friends & family to join them!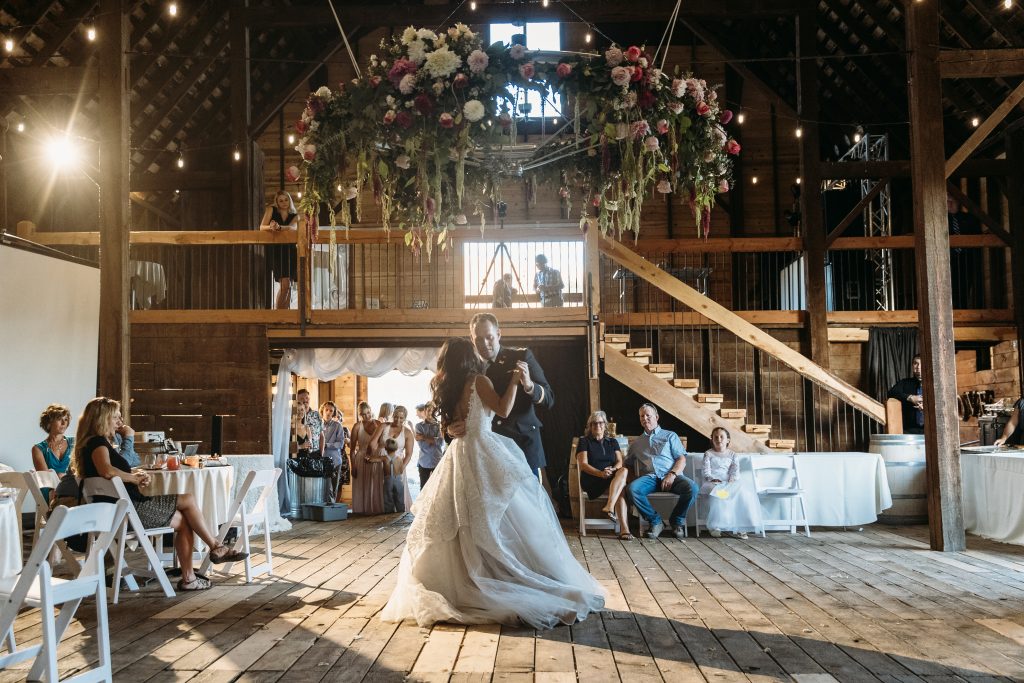 Our #1 favorite memory of the evening was watching the sheer relief on guests' faces when they got to get out on the dance floor, have a few drinks, and celebrate for the first time in almost six months! The party started right after dinner, and we danced the night away – this crowd was CRAZY! They danced to anything and everything, without taking a moment to breathe.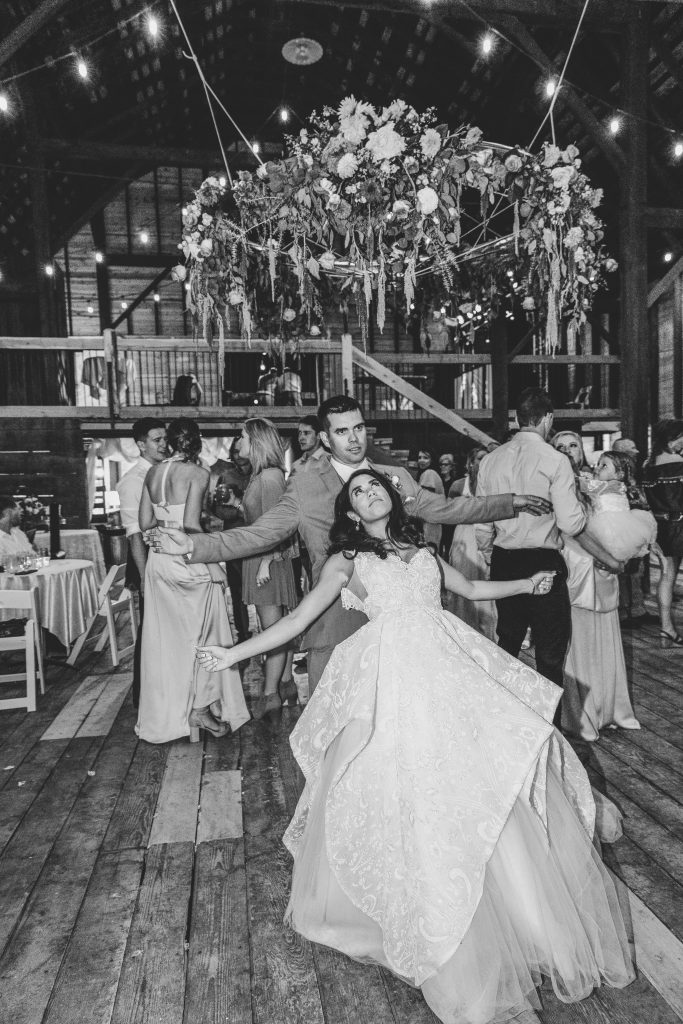 Alexandra at White Glove Weddings did a beautiful job (as always) of decorating the already stunning Red Star Barn. It's tough to see in the photos, but the giant circle of floral in the center of the room started out as a huge metal hoop, and she transformed it into something wonderful!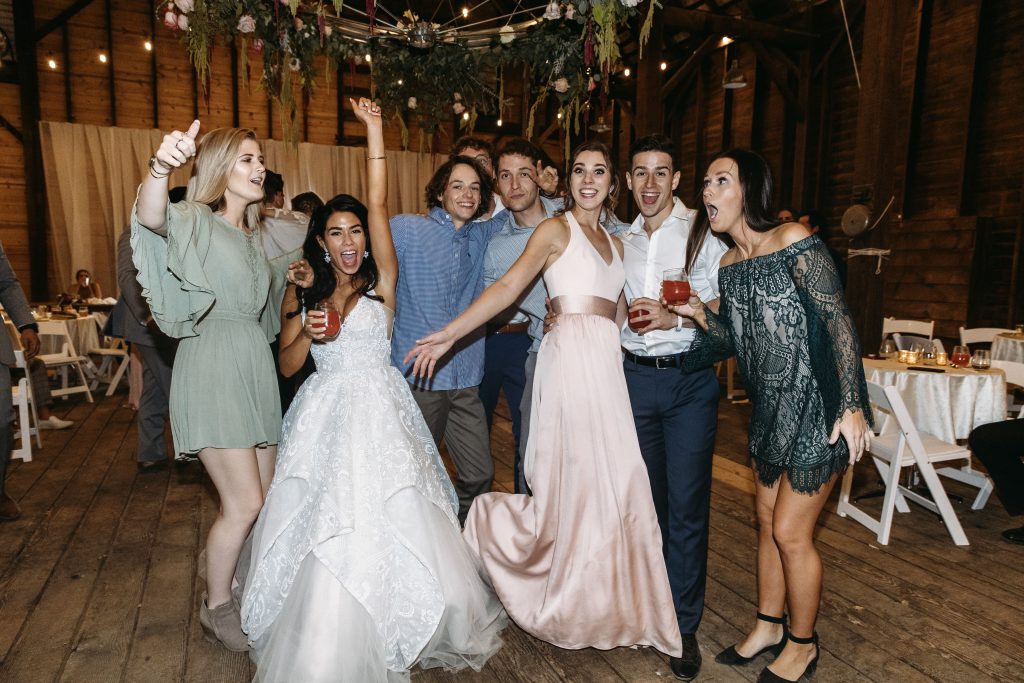 Blaine & Poppy, we were so glad we got to be a part of your Wedding "Part Two!". Thank you so much for trusting us as your wedding entertainment. We can't wait to hear all the exciting family updates in the years to come!
Venue:

Red Star Barn
5729 Mill Creek Rd,
Walla Walla, WA 99362

Photographer:

Melissa McFadden Photography

Planner:

White Glove Weddings
(Alexandra Roselee)